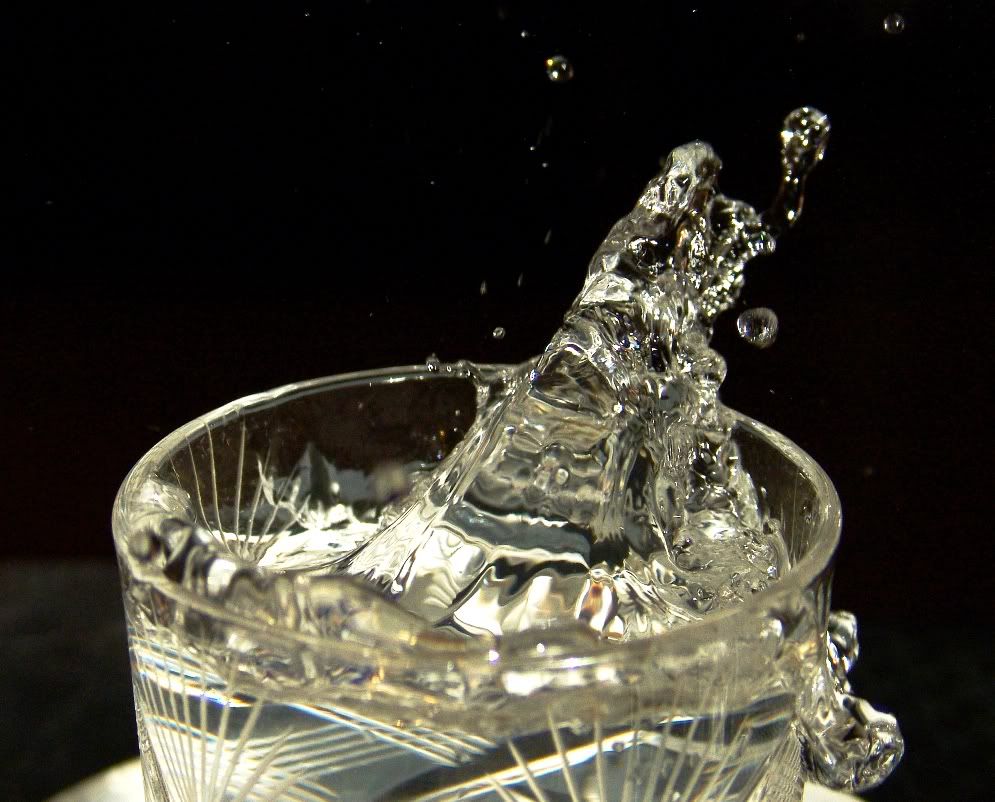 On the last and greatest day of the feast, Jesus stood and said in loud voice, If anyone is thirsty, let him come to me and drink. Whoever believes in me as the Scripture has said, streams of living water will flow from within. John 7:37-38
In this particular passage of scripture Christ issues an invitation to anyone whose thirsty [that would include me] to come and drink from Him and that if you would believe, from within you would flow streams of living water. In the natural when we thirst we look for something outside of ourselves to quench our thirst. Water can satisfy the thirst but each individual has his own preference of drink [for me, coke]. Because I don't settle for the most basic thirst quencher "water", there has been numerous additives and weight added physically. Water in it's pure state has nothing added and has zero calories. Other synthetic thirst quenchers are man made attempts to satiate our thirst sensation but each comes along with unnecessary additives.
Spiritually speaking, Christ, is the purest thirst quencher that is available within us but many times we seek to fill the dry place with other external things like relationships, eating, shopping, alcohol, drugs, careers, or possessions. These other sources' thirst quenching abilities are only temporary and they bring along additives like addictions, perversions, debt, stress, or soulish weights that continue to cause us to be parched again. Thus, initiating the thirst cycle repeatedly.
Is your soul parched? The invitation to come drink still stands.
Now teeter on over and see what other A-Z Challengers are discussing here.